#arduino
#beginner
#game
#qt
#qt3d
#rendering
---
Ardu-Whack - Whack them all!
6 June 2017 - #game #arduino
---
A small arcade game developed for the Arduboy.
Screens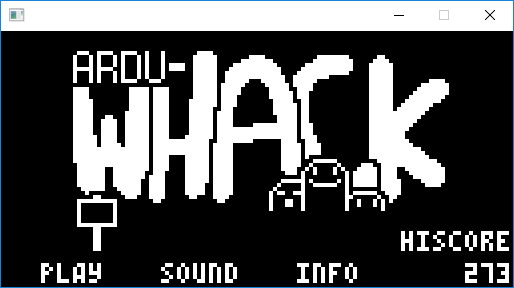 How to play
Whack them all to make the highest score!
Use D-Pad (arrows on desktop) to move the hammer, and A to smash the hammer. On desktop, you can quit using Escape key.
Downloads
Source
https://framagit.org/zeduckmaster/ardu-whack
---
zeduckmaster
just another senior C++ developper


This work is licensed under a Creative Commons Attribution-ShareAlike 4.0 International License.